October 29th  SONGS FOR THE WAY HOME at Bradbury Hall within Trinity Centre, Church Road, Meole Brace, Shrewsbury SY3 9HF.  Helen Chadwick Song Theatre trio concert performance.
November 4th SONGS FOR THE WAY HOME 8pm at Brighton Unitarian Church, New Road, BN1 1UF
Tickets £10 in advance, £12 on the door if available
Advance tickets for sale from Roxy Grimshaw   roxyg@roxyg.co.uk

November 6th SINGING WORKSHOP 11am to 5pm
Falmer Village Hall, Brighton, BN1 9PQ
Advance tickets £25/£22 concessions
from Roxy Grimshaw roxyg@roxyg.co.uk

November 12th – 13th SONGWRITING WORKSHOP 10am-4.30pm
Dove Street Studios , 3rd Floor, Chamberlain House, Dove Street, Norwich NR2 1 DE
(Next to Tesco's by the Guildhall)
£85 for the week-end
FOR INFO AND TO BOOK contact Mary Benefiel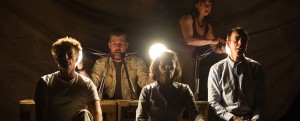 January 13th WAR CORRESPONDENTS concert 7pm
at SOAS, Thornhaugh Street, Russell Square, London WC1H 0XG
INFO and REGISTRATION
February 24th HOUSE OF LIGHT concert at St Endellion Church Cornwall  PL29 3
Helen Chadwick Song Theatre
A heart warming concert of gorgeous a cappella
Spring 2017 EUROPE SINGS concert series begins bringing singers from Europe to perform and lead workshops.The first is MARIONA SAGARRA from Barcelona with her rich heritage or Catalan and Spanish songs as well as her looping.