STOP PRESS...book now for new song theatre show TRUTH
at Birmingham Rep on May 17th 18th 19th 
TO BOOK 
February 10th and 11th SONGWRITING WORKSHOP in Norwich
For details and to book contact Mary Benefiel
mbenefiel.dunn@btopenworld.com
February Composing Residency for TRUTH at Hawkwood College 

March 2nd HOUSE OF LIGHT in Kinloss Church Hall Scotland
with Victoria Couper, Barbara Gellhorn, Helen and guest singer Kate O'Connell
To book contact Kate O'Connell 07749 216 223
March 3rd Morning Singing Workshop Kinloss Church Hall
To book contact Kate O'Connell 07749 216 223
March 3rd HOUSE OF LIGHT 8pm Cromarty Arts Trust
Ardyne, Bank Street, Cromarty, IV11 8YE
Phone: 01381 600354
MORE INFO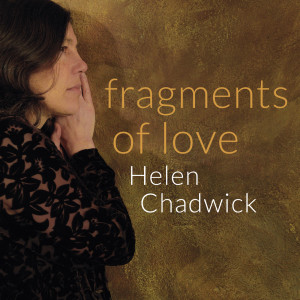 March 9th FRAGMENTS OF LOVE
Helen's solo performance on improvisation, fair and Sappho's poems in Munich
March 16th FRAGMENTS OF LOVE in Munich
March 17th+18th SINGING WORKSHOP in Munich

March 7 to April 4 Composing Residency for TRUTH at Ebenblockhaus Munich

Thursday 5 – Sunday 8 April 2018….singing workshop SOLD OUT
Sing the Cambridge Colleges
an rare opportunity to sing in four of the Cambridge college chapels.
Led by Jane Harris, Director of Songways, with Helen as guest tutor.

April 19th at 1.10pm till 2pm HOUSE OF LIGHT 
Martin Harris Centre
The University of Manchester, Bridgeford St, Manchester M13 9PL
with Victoria Couper, Barbara Gellhorn and Helen
followed by a singing workshops for the students.
May 17th 18th 19th OPENING PERFORMANCES save the date!
TRUTH 
With choreographer and director Steven Hoggett, we are developing a new song theatre performance for 2018 based on testimony.
Performed by Victoria Couper, Krystian Godlewski, Liz Kettle and Helen.
TO BOOK 
HOUSE OF LIGHT concert/workshop The Manchester  April 19 lunchtime
TRUTH tour..
May 17/18/19
TRUTH
Birmingham Rep
BOOK
May 23 TRUTH Brigsteer near Kendal
May 24th, TRUTH Manchester
May 26th TRUTH Wenhaston Suffolk
May 30 TRUTH Aberystwyth
June 2 TRUTH Stroud
June 3 TRUTH Sandford Crediton
Sept 20/21 TRUTH Purcell Room South Bank
Sept  22rd TRUTH Frome Hubnub
Nov 18 TRUTH Forest Row Sussex
November 23 TRUTH Bridport
December w/b 10th December, 3 performances HOME
Brigitte Cirla of Voix Polyphoniques and I are preparing HOME for soloists and choirs in Marseille for December 2018. HOME is the community choir and soloists in-the-round version of Dalston Songs. 
March 2019
March 13/14 TRUTH Warwick Arts Centre