Much of my work involves community participation, often from community choirs but also through interviews.
Sing For Water, Where Two Worlds Touch, Dalston Songs – Homerton Sings,  are some examples of this side of my work where professional and amateur singers work together to create something with high production values which moves, entertains and inspires, or where singing is an active force for change
Community Opera with English Touring Opera
DALSTON SONGS – HOMERTON SINGS, on the theme of home with local voices and stories included.
Based on DALSTON SONGS commissions by ROH.

Soraya Mahdaoui and Chat's Palace Community Choir in
DALSTON SONGS -HOMERTON SING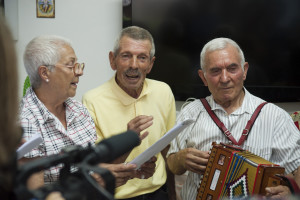 Meeting traditional argument song singers in Abruzzo, Italy and creating new songs with young people in mountain villages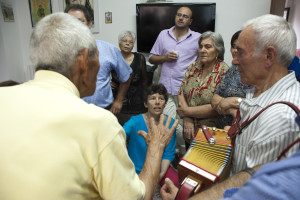 Sing for Water concert
 a village supported by SING FOR WATER in Ghana