Translation by Anne Carson. Photos by Simon Richardson.
is a song story solo show centred around a series of songs and stunning over dubbed sung improvisations based on fragments of Sappho love poems in versions by Anne Carsen from the album of the same name. It is about daring to risk in creativity and life, about the necessity of experiment and the joy and beauty of imperfection.  Love letters, love fragments, love songs. The last twelve minutes of the performance is a magical theatrical spell involving song and light.
It has toured in Denmark, the UK and France.
…
..
…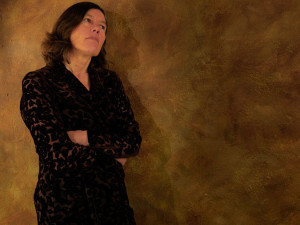 ….
…
AUDIENCE FEEDBACK
"Fragments of Love is by turns intimate, funny, painful, touching and uplifting. Helen is a riveting performer; surprising and profound in her revelations, and musically sublime. "
"Once again, Helen Chadwick redefines the genre of vocal music, producing a show which is by turns elegant, candid, funny, raw and tender. Speaking directly to anyone who's ever loved – or lived for that matter – Fragments of Love is a beautiful and touching piece, full of humanity."
"Fragments Of Love sings us into intimate moments, evocative and potent we are 'held' by the seemingly effortless grace of Helen's performance."